Best Digital Marketing Courses in Bangalore with Placement
Gain Expertise in 90 Days!
1,600+ Digital Experts

4.8 Star Google Rating

15+ Yrs Industry Experience Faculty

Guaranteed Placement
Please use the form below for enquiries
Digital Marketing Training
eMarket Education offers best Digital Marketing courses in Bangalore.
Learn digital marketing from Expert Tutors with the best of Theory and Practical sessions.
eMarket Education offers best Digital marketing courses in Bangalore with diverse course modules and certifications from Google and Hubspot. Best practices of teaching with 1-1 interaction. Become industry ready with real time teaching experience and live interactive sessions between students & faculties in 2hrs everyday's session in short span of 3 months.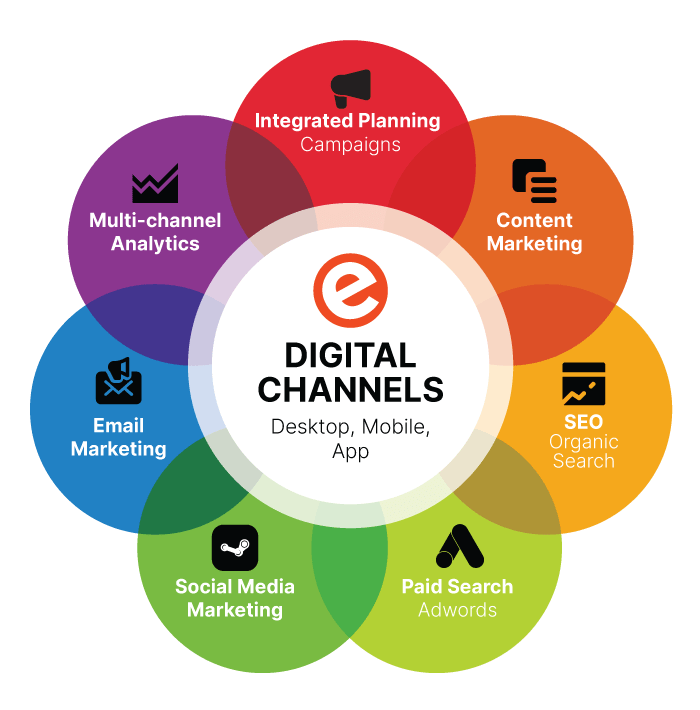 Course Syllabus
We provide best digital marketing course in bangalore with placement
Introduction to Digital Marketing & Blogging | (5 Hours)
Google SEO Syllabus (SEO Audit, Analysis, Keyword Research, On-page, Linkbuilding, Google Webmaster tool with SEMRush with Development Implementation) | (35 Hours)
PPC Google Ads Syllabus (PPC Audit, Analysis, Keyword Research, Campaign Structuring, Adcopy Writing, Account & Campaign Setup, Paid Ads Campaign Management, Keyword Optimization, PPC Analysis & Reporting) | (35 Hours)
Social Media Marketing Syllabus (Facebook & Insta Ads with LinkedIn Marketing) | (20 Hours)
Google Analytics Course Syllabus | (8 Hours)
Certifications & Tools
Add globally recognized Certifications & Tools expertise to your resume
Fundamentals of Digital Marketing Certification (Google Digital Unlocked)
Google Ads Certification (Search, Display, Video & Creative)
LinkedIN Fundamental Certification
LinkedIN Marketing Strategy Certification
SEO Fundamental Course (SEMRUSH)
SEO Certification Course (HubSpot)
Inbound Marketing Certification (Hubspot)
In Addition, you are entitled to receive a "
Digital Marketing Expert"
certificate from
eMarket Education
.
Tools Covered
–
Google Ads Editor, Keyword Planner, Forecast Tool, Search Console, Reach Planner, Facebook Ads Manager, LinkedIn Ads.
Our Alumni working at top Brands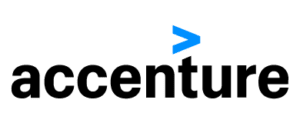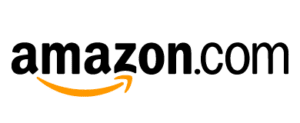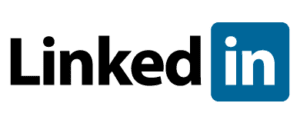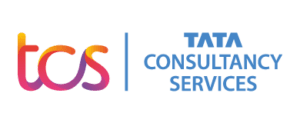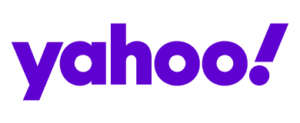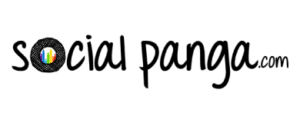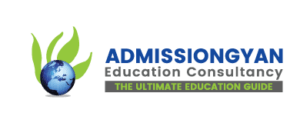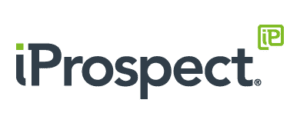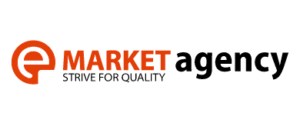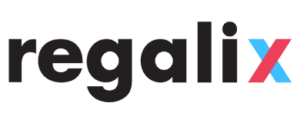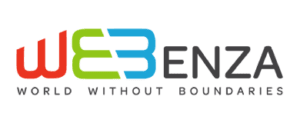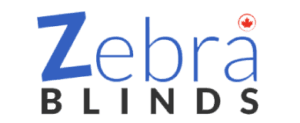 Know from People who made the right Choice
Online Digital Marketing Courses in Bangalore Overview
Do you train based on Live Projects Practicals?
Yes, hands-on Live Project work is very important to get a confidence on your theoretical learning. Whatever you learn extends to the way you carry out your live project work on Client's project.
Digital Marketing Internship for Freshers
Yes, there is Digital Marketing Internship for Freshers. It's always good, if the student wants to continue with the live project for few more weeks.
Course Eligibility Criteria
There is no minimum educational qualification to start with digital marketing course, but it?s better to plan either after 12th or during PUC. More than the educational qualification, the most important skill required to start, survive or perform great would require a google knowledge of English language, both written & verbal to perform really well.
Also to know, anyone who is looking for a career change, job seekers, students, working professionals, sales & marketing professionals, software programmers, web designers, social media savvy, internet savvy, 12th pass, college dropouts, housewives, entrepreneurs & startups, bpo, call centre and it tech support associates or executives can always plan for a career in digital marketing.
Updated Digital Marketing Syllabus 2022
All Sessions are conducted by Ranjan Jena having 10+ years Digital Marketing Trainer Experience
Comprehensive training of SEO, PPC, Social Media, Email Marketing & Google Analytics
Practical Assignments, Case Studies & Live Project Work on All subjects for higher confidence on project execution & cracking interview rounds
100% Confidence to pass Google Ads Certification on your own
Guidance on Digital Marketing resume preparation, interview questions and digital marketing job salary
Manage any small & interemediate Digital Marketing project on your own with minimal guidance from external sources
Bag freelancing projects on digital marketing and work best, back from your home with just 3 months digital marketing course
Crack any Digital Marketing Job interview with a salary expectation between 18K - 35K per month net pay with just 90 days digital marketing training
Ranjan Jena, a digital marketing trainer for last 10 years guarantees You to equip with best of fundamentals & advance SEO, PPC Google Ads, Social Media, Email Marketing, Video Marketing, Blogging & Google Analytics knowledge to deliver results on any Digital Marketing project and act at least like a 1 or 2 years experience digital marketing professional in the market
Who can Join the Digital Marketing Course?
All the Below profiles can join for Digital Marketing Course
Digital Marketing Course for Beginners
Digital Marketing Course for Graduates
Online Digital Marketing Course for MBA
Online Digital Marketing Course for Engineers
Online Digital Marketing Course for Sales & Marketing Professionals
Digital Marketing Course Online for IT Professionals
Digital Marketing Course for Housewives
Digital Marketing Online Course for Web Designers
Online Digital Marketing Course for Startups
Digital Marketing Crash Course for Entrepreneurs
Digital Marketing Course for Job Seekers
Online Digital Marketing Course for Freelancers
Short Term Digital Marketing Course for Bloggers
Digital Marketing Course for BPO & Call Center Professionals
Do you send recordings If classes are missed?
For Online Course, we provide class recordings along with Study Materials & Assignments Workbook.
Is this an Online or Offline Class? Which one is better?
We conduct both Classroom as well Online Classes. Both are good depending on your feasibility & requirements.
Why learn at eMarketEDU Institute Koramangala?
eMarket Education enables you to understand and master Search Engine Optimization (SEO), Pay Per Click Marketing (PPC), Social Media Marketing (SMM) and Digital Media Marketing Learning through our simple, effective and easy-to implement learning modules.
Who can take up Digital Marketing Program?
Anyone who is interested in building a career in digital marketing field and is passionate about being part of the digital marketing industry. If you are someone looking for a career change and is interested in this booming market, this is the perfect place for you.
Different subject specialization in Digital Marketing?
Digital Marketing course can also be divided into two segments. The first segment covers all the primary career-specific courses that includes SEO, PPC and Social Media. The second includes Google Analytics specialization, which can be taken up only after you have a good understanding of website fundamentals and digital marketing channels.
Should you take up complete Digital Marketing class or only a specialization course in Digital Marketing?
For a fresher, a student or a job seekers, specialization in either SEO, PPC or Social Media is better than taking up a complete digital marketing course. The digital marketing course is for those who already have a basic knowledge and understanding of the online marketing world. If you have experience in SEO or PPC or a segment of digital marketing, and now wants to learn advanced-level digital marketing, then you can take the complete course in digital marketing. We recommend this for individuals looking for advancing their careers in digital marketing and for entrepreneurs who are planning start-ups or expanding their business ventures.
Which is good: Offline Classroom or Online Training for Digital Marketing?
Real-time, classroom training is always good, since you can interact directly with the faculty, clarify question instantly, share your thoughts and network. Online training is a good option, if you are unable to attend classes due to commutation difficulties, work schedules or personal reasons. Online training is great, if you live in different city or if you are frequently out of station.
Pre-requisite skills required for starting Digital Marketing?
Good communication skills (both verbal and written), proficiency in MS-Office and good typing speed of at least 30 words per minute are the primary requirements. You should also be internet savvy and curious to explore new things.
Minimum qualification in Digital Marketing?
The minimum qualification is a Bachelor's Degree. However, many companies are now giving full time and internship opportunities for those who have completed their 12th study (Higher Secondary).
What is the duration for learning SEO, PPC, Social Media or Digital Marketing?
You need a minimum of 60-80 hours to learn either SEO, PPC or Social Media. For digital marketing course, you would need a minimum of 100 hours.
Types of Digital Marketing Certification Exams?
With PPC career training, you can write the online Google AdWords Certification Exam (6 Module) which is certified by Google.
With Digital Marketing career training, you have to appear for the above exam along with Hubspot Inbound Marketing Certification exam.
With Google Analytics training program, you can write the online Google Certification exam which is certified by Google.
With Social Media training program, you can apply for the online Facebook BluePrint Certification exam.
How to decide a Digital Marketing Institute?
Before applying for a digital marketing training program, be sure that you are passionate about this industry. Given below are the list of criteria that a good digital marketing training institute should have:
An industry recognized curriculum * 1-1 attention
Practical, hands-on training * Opportunity to work on live projects
5-6 students in a batch * Opportunity to solve assignments in every session
Training provided for Google Certification * Opportunity to handle campaigns independently
Can I earn money Online by doing Digital Marketing?
To earn lot of money through Affiliate Marketing, strategy & plan would be essential while having a clear understanding of Digital Marketing strategy, plan, Implementation & optimization.
Can I do Digital Marketing services as Freelancer after the Course?
Immediately to create the confidence in a Client's mind will be difficult, but there are few clients who will still handover their website management understanding that the deal would be a cheap one. It would take min 6 months to effectively bag clients for freelancing projects.
Digital Marketing is easy or difficult?
Yes, you will. Only requirement is "Good Communication".
What is the duration of Digital Marketing Course at eMarketEDU Koramangala
3 & 1/2 Months to complete the best of SEO, PPC Google AdWords & Social Media Marketing
Contact Our Student Advisor
Still have Queries on Digital Marketing Education? We are here to Help!